Twilight Red Plug-in Night Light

Plug-in

Dusk to Dawn Sensor

100% Blue & Green Light Free

Adjustable Brightness
The Twilight Red Plugin Night Light is the ultimate solution for those seeking a restful and peaceful sleep. With its 100% blue and green light-free technology, adjustable dimmer switch, and automatic dusk to dawn sensor, this red night light is a must-have for anyone looking to create a comfortable and relaxing environment in their bedroom.

Free Shipping Over $99

30 Night Trial & Easy Returns
Red Plug In Night Light for Sleep
The perfect solution for anyone who wants to enjoy a peaceful and restful night's sleep without the disruptions caused by artificial blue and green light. This red night light features a dawn-to-dusk sensor and adjustable brightness control, making it versatile and easy to use. Here are five reasons why you'll love this red plugin night light:
Handy for children's bedrooms: Now you can use this red toddler night light without disrupting your child's melatonin production.
Great for use in bathrooms: Take late-night trips to the bathroom without disrupting your sleep from artificial blue light from regular light bulbs.
Ideal for a baby's nursery: The warm, soothing glow of this red night light is perfect for late-night feedings.
Perfect in hallways: Find your way to your bedroom at night without turning on the main lights with this red plugin night light.
100% blue and green light-free: The 630nm pure red light emitted by this red night light is completely free of blue and green light, allowing for a better night's sleep.
This red night light is perfect for anyone who wants to reduce their exposure to artificial blue light at night, whether it's for better sleep or to protect their eyes from strain. It's also great for parents who want to create a peaceful and calming environment for their children. To use this red plugin night light, simply plug it into any outlet and adjust the brightness to your liking. The dawn-to-dusk sensor ensures that it turns on when you need it and off when you don't.
Get your Red Plug In Night Light today and start enjoying a better night's sleep tonight! Don't let artificial blue and green light disrupt your sleep any longer - choose the red night light that's designed to help you rest easy.
Plug Type: North America (two prong)
Power Consumption: 0.63W
Lumens: 5-25
Input Voltage: AC110-240V
Measurements (LxW): 3 ½ in x 1 ¾ in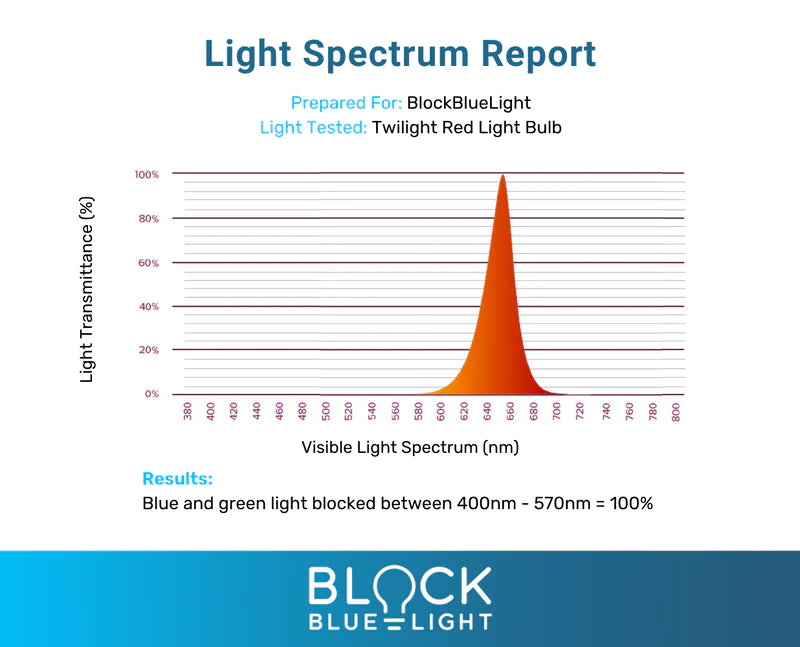 Endoll

No s'adapta als meus endolls. No es sistema europeu

great design

works well, no issues at all

Not the prettiest but works well.

I do prefer the no blue motion night light, but this red plug in light works well too. It plugs in, where as the motion light needs recharging from time to time so having both is handy.

We use it in the bathroom to save turning on the light ar night.

Perfect night light for getting straight back to sleep

It's just the right amount of gentle light when I get up during the night

Grandson loves this sleep light

The grand kids love this sleep light. Easy to see when you need to. Not disturbing to others like bright white is.

Perfect for breastfeeding overnight

Love this. It is perfect for breastfeeding overnight without disrupting our sleep. I love that it emits enough light to keep an eye on my babe

Dimmable, which is great.

I only give it 4 stars bc I'd love it if it shut off when not in use.

Bathroom light

Works great! Autoshutoff when light turns on is great. I wish I bought a second one to give to my parents to use.

Pleasantly Surprised!

Initially I thought the light wouldn't be strong enough but it's the perfect brightness to have on in my bathroom over night! Highly recommend 10/10

Red Plug In Night Light

Soothing, restful room ambience for our little children to sleep with.
Reviews Loaded
Reviews Added