NoBlue Amber Sleep Lamp

Rechargeable Battery

Travel Friendly & Portable

3 Brightness Settings

100% Blue Light Free
The NoBlue Amber Sleep Lamp is a portable and rechargeable bedside lamp / desk lamp / table lamp that provides warm and relaxing lighting that is 100% blue light free to promote deep and restful sleep. Featuring 3 brightness settings with a touch sensor control, an integrated rechargeable battery for up to 16 hours runtime, flicker free technology, and low EMF.

Free Shipping Over $99

30 Night Trial & Easy Returns
The NoBlue Amber Sleep Lamp is a portable and rechargeable bedside lamp/desk lamp/table lamp that provides warm and relaxing lighting that has zero blue light.
The sleep lamp has 3 brightness settings with a touch-control to set the brightness as you need; from a very dim light to use right before going to sleep, to a brighter light that allows you to light up any room to work late into the night without lowering your melatonin and ruining your sleep.
This lamp features our proprietary amber spectrum, which is flicker-free, has low EMF, and gives off a warm, relaxing candlelight feel that is 100% free of any blue light.
The NoBlue Sleep Lamp is equipped with a 1800mAh rechargeable battery which allows you to easily pick it up and use it wherever you like. It will run for up to 16 hours on the battery (on lowest brightness setting) or you can plug it in permanently via a standard USB charger so that it doesn't need recharging.
The gooseneck has a 360-degree flexibility and can be adjusted to the exact position you want. This is especially useful when reading in bed with a partner, working at your desk and need task lighting, or just want to simply direct the light in a particular direction.
Flicker Free Technology
Rechargeable 1800mAh Lithium Battery
Up to 16 hours use before recharge (on lowest brightness)
Adjustable Brightness Levels of 25% and 50%, and 100%
50, 100, 200 lumens brightness output
360 Degree Bendable Neck Cord
USB Charging Cable included
Touch Control to change brightness
40cm Long, Fully Extended
14cm x 12cm When Rolled Up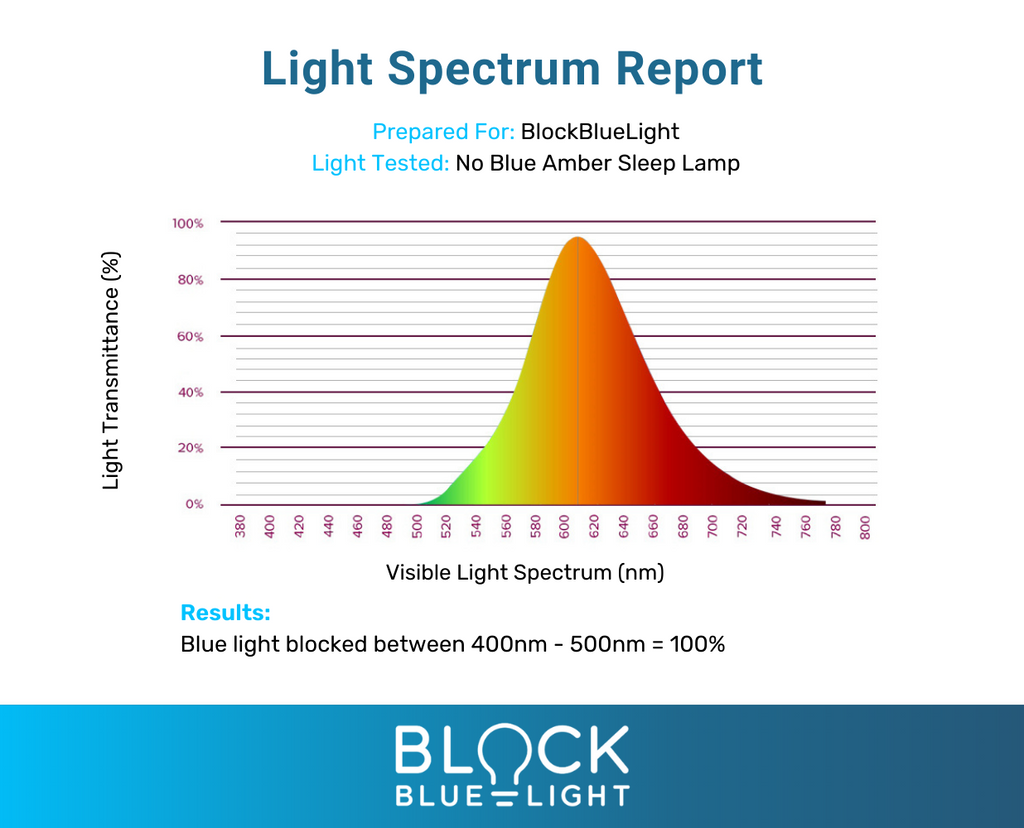 Gentle

Love my new light, easy to read my book without swinging in the harsh glare, and sleep soundly

Perfect & exactly what I wanted

Love the design, the light itself & the functionality. Lightweight & cord free so I can take it with me wherever I want to read around the house - it's my reading companion every evening now. Love it & highly recommend!

This lamp is a LIFESAVER when I have headaches/migraines

I bought this lamp to test as I get headaches/migraines often, and even with blue light filters on my various screens, it's often hard to have any light visible, I've been using this lamp along with the blue light blocking glasses and it has been great! I'm even looking at buying a second one to keep at the office during winter time. My only 'complaint' I suppose is that the battery life isn't as long as I had hoped. I didn't track exactly how long but one day I had to use it for several hours and it dimmed after a few hours and even the brightest setting wasn't very bright. But now I know next time to just plug it in for prolonged use.

Amber Sleep Lamp

Absolutely love this light … not too bright it is just right !!

The perfect light to have by the bedside table!

Love the soft glow that emits from these lamps. I'm asleep after reading just a few pages of my book!

Desk companion

Nice slim line design for bedside table or desk.

Great light

Stylish, functional and easy to use. Great product.

NoBlue Amber Sleep Lamp

Like the three settings and the flexibility. The light has a calming effect

FA

Love this light

I sleep alot better with this bedside light

No electrical cords.

I like the smooth look of it too

Great for kids

A great night light for my 3 year old. We have had this since April and has been amazing. If it can handle a kid twisting it around and taking it everywhere then it's worth it!
Reviews Loaded
Reviews Added